The time of all these yearly reviews is over. Well, you haven't really made it. Yet.
Judging my personal inter web statistics more then several people like to read my race reports. I have a hard time writing them as the races happen. Thus i need to hit you once.
This is it. This is my year in review – The Runssel 2019 chronicles.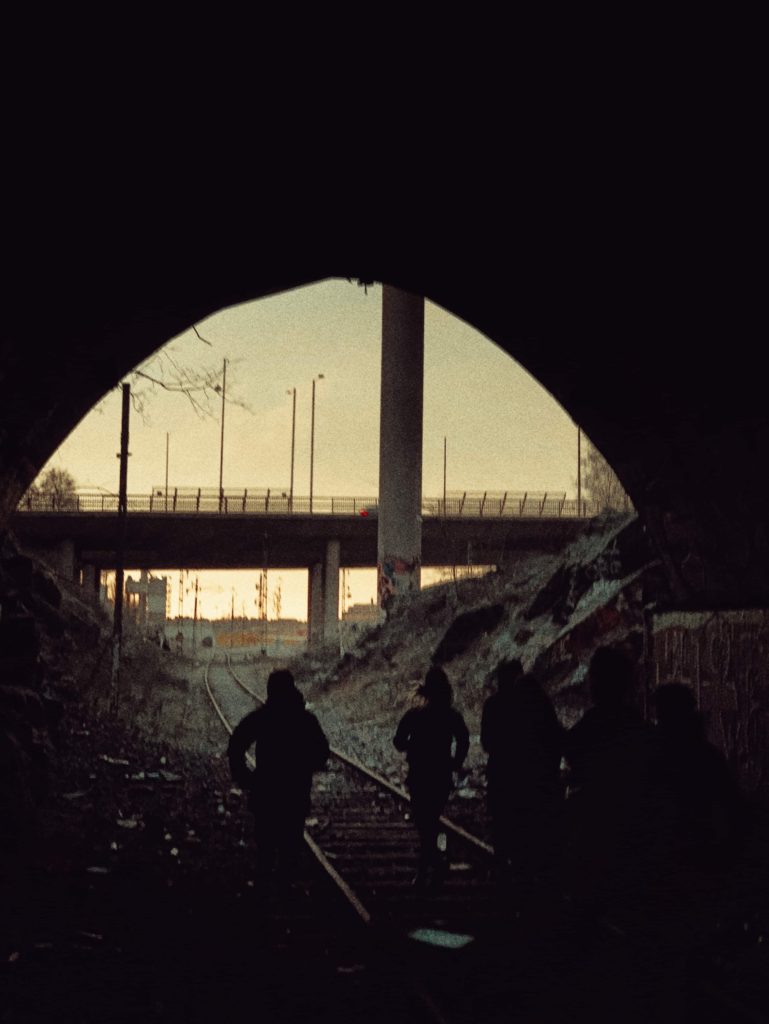 01 – 28.04.2019 Hamburg Marathon
To keep winter training genuine i decided that it would be a bang-up thought to give the marathon in Hamburg a decent shot. Having lived there years ago, i still have various friends there and the city itself is always worth a stay plus the course is known for blistering times. We organized a good gang of people to tag along for this travel and hopped over to northern Germany.
As life happens, the build up to this competition was far from ideal. Different sick periods broke my training. During the last 4 weeks i started to feel fitter and the workouts went well. I tried to change my entry to the half marathon distance but that did not work out as the race was sold out already. I decided to give the race a go and see how it goes. Just jogging to the finish line wasn't an alternative for me so i decided to go out in a 3.50ish/k marathon exertion and see how far it would get me.
Weather conditions were great. Light rain and no wind matched with cool but pleasant temperatures were perfect for fast times. Not so for me that day. I had to put too much effort in to stay on Marathon stride. It was simply too much so i decided to drop out after 15k. I jogged back to the finish line and felt O.K. with the decision. Dragging a a-dynamic dead body through the full 42 kilometres did not feel appropriate. I knew there was more to come.
02- 01.06.2019 Stockholm Marathon
My friend Jorge came over from Uruguay to pursuit the Uruguayan national record in the 60 to 65 category. I was on pacing duties and helped him to break the actual record by a good bit. It was extraordinary to run my town with him and finish up with the Uruguay flag after 3.06 in the iconic Stockholm Stadion.
03 – 11.06.2019 Blodomloppet 10k
My company offered free spots to this large fundraiser 10k around Djurgarden in Stockholm. How can one say no to a decent after-work leg shaker. I do run a lot around Djurgarden so i thought that the course does not hold too many surprises for me. Well, little did i know. Stockholm seems to be a plane metropolis but this course wasn't. A good mixture of gravel roads and off-road sections took out a fair bit of the system. I still favour racing to training so this one asked for a seemly Midweek effort. Worth it.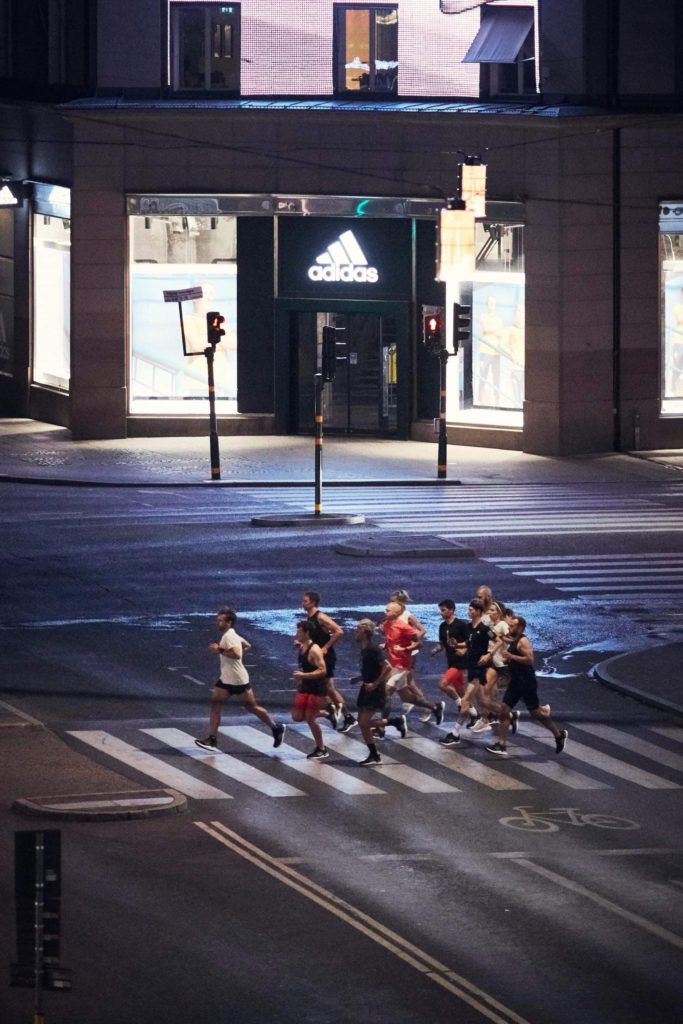 04 – 15.06.2019 Langholmen Swimrun
If you ask me, there is only one genuine Swimrun race in Stockholm, the race that starts on the island of Langholmen. Langholmen is placed in the very center of the city. An island that is well known to me from swimming around it in the mornings. The 4K cringle is my favored open water venue and the race that starts there has also one of the best Swimrun courses i know. While most competitions follow trails, the Langholmen competition allows for decent road running with several floaty sets of trails and a fair portion of gravel roads. It takes racers crossways town and also shows the interesting non-touristical surroundings this beauteous spot has to offer.
Knut and i haven't raced much in collaboration in the last couple of months so i was really looking forward to give this one a decent go aboard the omnipotent Knutterbutters. If you read this blog on a regular basis you'll know that we had our fair percentage of outings in the past. With the experience we gained in the last few years we were able to just jump in this race and give it a correct smack. And hell did we. It was just one of these days that make all the training worthwhile. We had no low and pushed hard from the start to the finish.
We won and took down the existent course record by a fair margin. Pretty happy with this one as i respect this race a lot.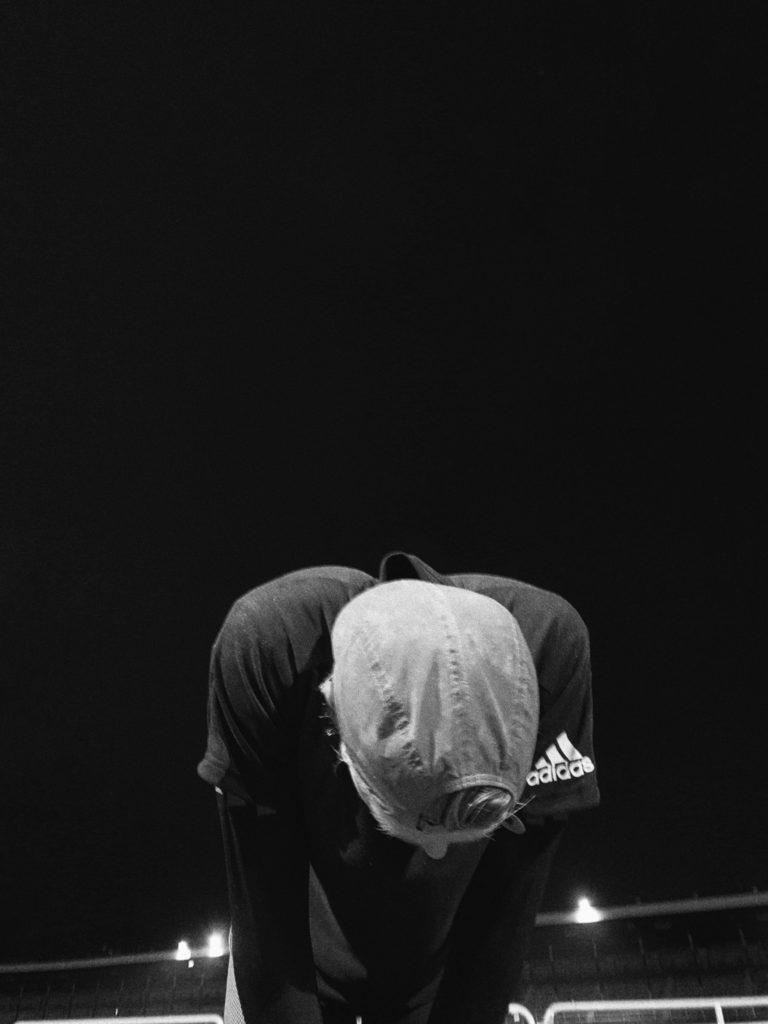 05 – 03.08.2019 Hasselö Challenge
That was a fun weekend camping and racing around the Loftahammar archipelago. On a short notice we decided to move down to race this one. My training brother Micke and I have never been in that region so we were quite astounded when we got a proper peek at this portion of Sweden. On an awe-inspiring day we stampedthe victory in a bonded mode with a good exertion in this technical and swim heavy race.
06.08.2019 KK Joggen, Katrineholm
Some other midweek contest over a pretty unaccustomed length of just about 11 kilometres. Sanna convinced me to come to Katrineholm with her to race the local road race. Evidently it is a big one in the Swedish Racing listings and subsequently a cracking and fast bunch showed up. The race is integrated in the city's yearly jubilation and that resulted into some proper crowds along the hilly course. Once again, a good effort and a solid finish for me.
07 – 10.08.2019 Ångaloppet
Unluckily Micke injured himself prior to this one. I was happy that Seb Olsson was fit to link up on little notice for this iconic Swimrun race. Our skillset was quite contrary as Seb was afraid by my stride on the road and i had a very hard time tailing him on the trails. Yet we synced very well and had an outstanding time on this astonishing course. Seb kept amazing me with his casual off-road running skills. I had to work hard to keep his feet on the ground and we were super solid in the water. At the end we jagged 10th spot and agreed that this was a first-rate blind date!
08 – 31.08.2019 ÖTILLÖ Final 15K
At one time a year it is time to compete with buddy Henrik Kindgren. I know him for a good while. We met back at the 1st Engadin Swimrun and since then bumped into each other regularly. When i moved to Sweden he helped me a lot to get settled and we made it our very own tradition to race together once a year to celebrate our friendship. For a long time it seemed that this tradition would come to an end in 2019. But fortuitously we both were free to race the last 15 Kilometre of the iconic Otillo course. After my 5 year succession it was also a way for me to actively get caught up in this race that i cherish so much.
On a glorious day we had a fun race and grinded it out properly. It was so nice to, for once, have the energy and the full consciousness while running and swimming along the last portion of the world championship course.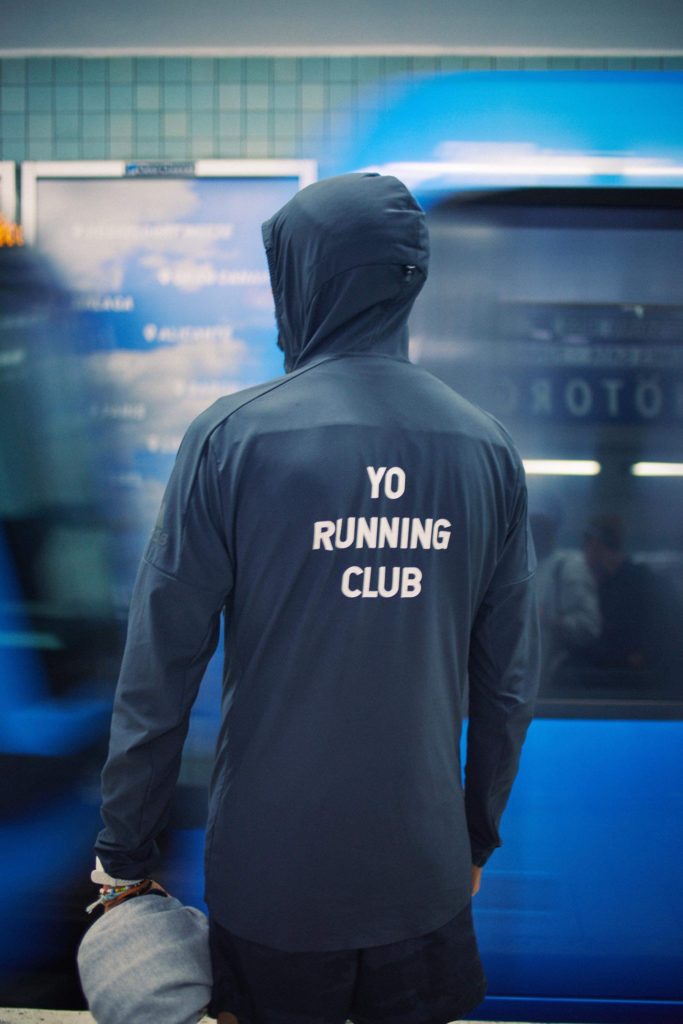 09 – 07.09.2019 Stockholm Half Marathon
A few drudging weeks of racing came to an end with a start at the local half through the city. When racing Otillo this one was never really on the cards but this year i had the chance to jump into the Stockholm half.
I came of a soggy period of training and craved to trial what i was capable to get out of these weary legs. The course is no unknown to me and i knew that a few crisp hills where waiting for me. Particularly the last portion when you have to climb up to Södermalm was something that i was well aware of. I set out pretty aspiring and was able to hold it together. In the back of my head i would have liked to dip under the 1.20 but I'll take the 27 extra seconds and blame my diminutive low-level at around 17k. Outstanding fun to run hard across Stockholm with so many people cheering on along the way. This was a exceptional one for sure. Nothing beats racing at home.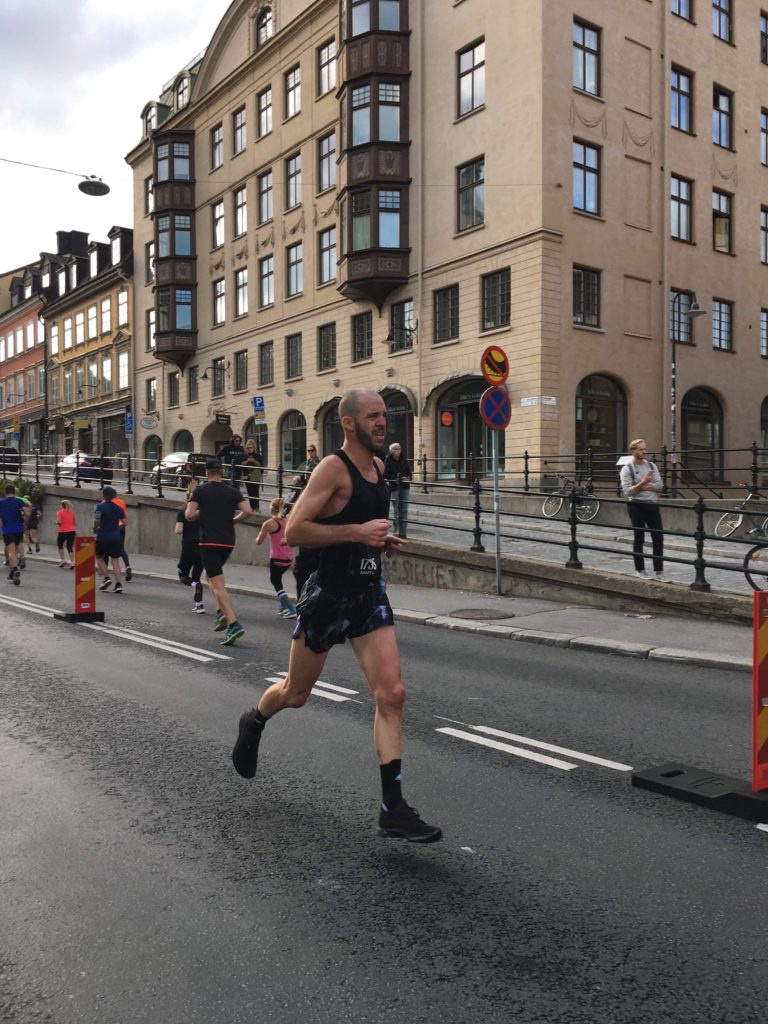 10 – 13.10.2019 Hässelbyloppet
The end to a long run was a hard-bitten one. I craved to top-up straight after a mellow 20 Kilometre long run with the 10k classic in Hässelby. And it did turn out to be a unsmooth one that i could not execute the way i wanted. After 4K i already felt the effort and did not had the zip to fight it home. As training went A-one and i had no issues i anticipated to get more out of this one. Clearly i was mistaken. I think i just dipped under the 40 minutes barrier. A execution that kept me argus-eyed for the final period of time of NYC preparation and, looking back, created a great part of surplus motivation for hard pre-NYC training.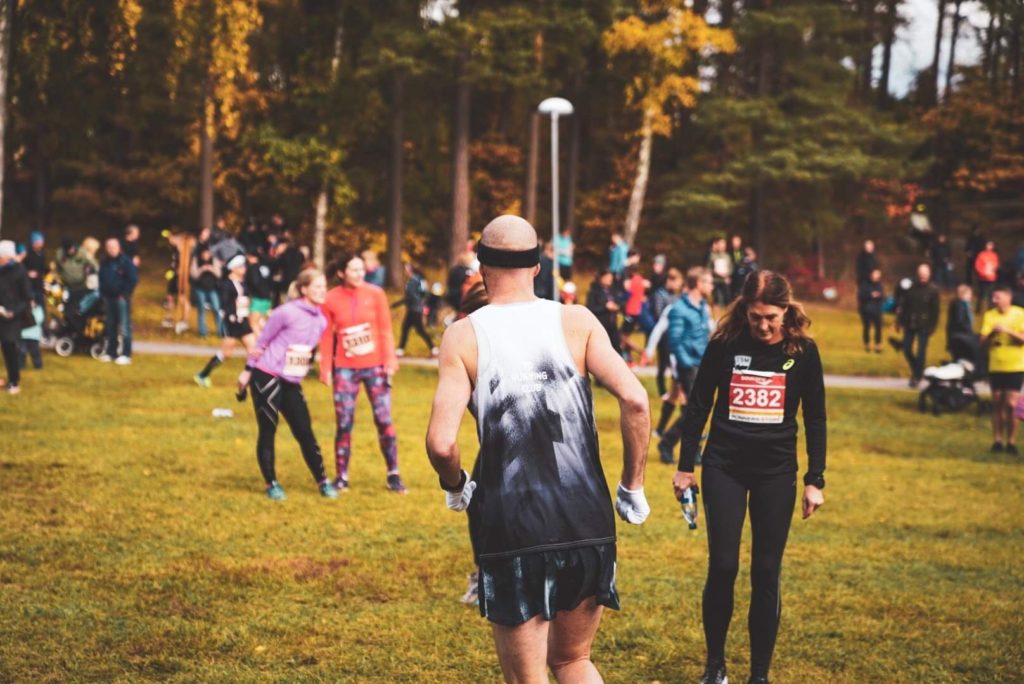 11 – 03.11.2019 NYC Marathon
If you made it this far it is highly likely that you consume this blog regularly. That means that you have witnessed THIS BLOG POST about my NYC race. If not. Don't read it… LOL
According to my Spotify, this is my tune of the year: Ward 21 – Groundz