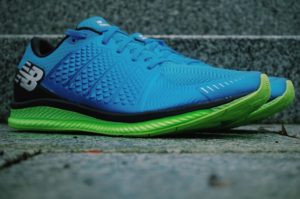 New Balance hits the market with a spectacular designed approach on a neutral cushioned road-allrounder. The new entry into the running shoe portfolio goes by the name of FuelCell. This could be seen as the advancement of last years Vazee 2090 release.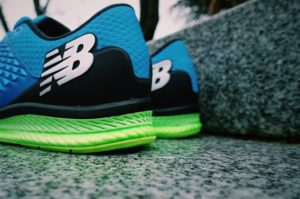 With only 295 grams, the FuelCell offers a lot for less weight.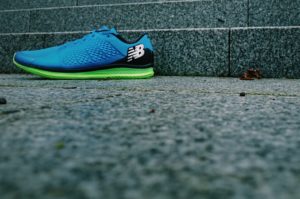 A slick and definite design approach makes the FuelCell a special shoe.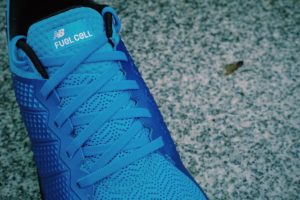 I dig the highly comfortable mesh upper with well placed seamless overlays. The design creates a snug and safe sock-like fit around the foot.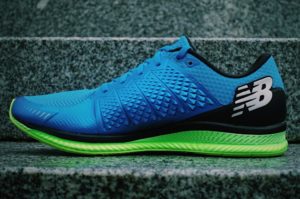 Inside look – the base for a neutral, light and responsive ride. The foam is basically NB's nitrogen-infused N2 material with a new name. It is the firmest the company offers. Pronators will enjoy the design of the sole.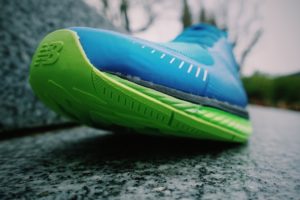 Front – The toe box is sheltered by a lightweight breathable mesh material. While some of the other parts miss proper air circulation, this part of the seems to compensate the lack of breathability.
A closer look at the nitrogen foam.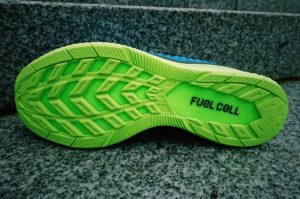 The sole of the FuelCell provides an excellent responsiveness. When it comes to grip, this shoe is made for the roads and provides great traction. For a shoe with that amount of weight, the FuelCell provides proper cushion.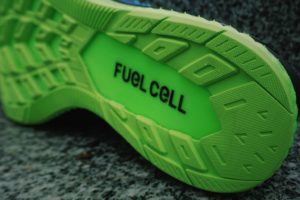 The sole is the key element that makes this shoe a proper allrounder. From daily jogs to workouts. The sole provides enough protection and absorption without being to slow and damp.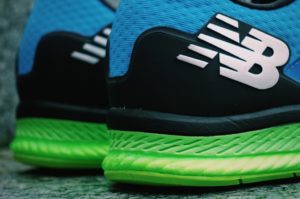 The brand logo is prominent featured on the heel section. Throughout the last couple of years NB developed a innovative approach to shoe design and style. The FuelCell might not be everybody's favorite style-wise, but is surely knows how to perform.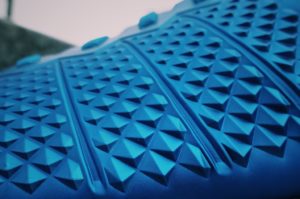 Definitely a feature that can not be overseen. Little diamond-shaped dimples can be found all over the mid-foot part of the FuelCell. I'm not sure what the purpose of these diamonds is.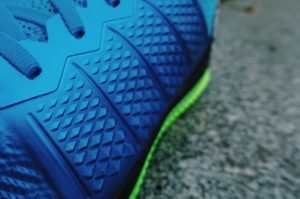 Measurements: 26mm heel, 20mm forefoot, 6mm heel-toe offset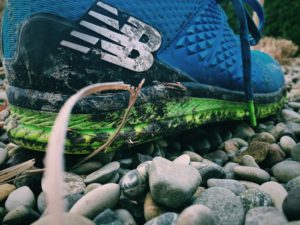 While the FuelCell offers a wide range of play, runners with wider feet may find themselves a bit restricted.
It did not take me long to fully appreciate the new FuelCell. I became a fan of the brought spectrum this shoe offers. I trained on the track, ran long and slow runs and tempo workouts. Throughout all the sessions the shoe was fun. While it took a bit of time to "break-in" the sole, the actual perforamce was great.